Incident Management
for SAP
Rapid solutions need high quality data
The success of your Incident Management is measured by the response time of your supporters. After all, your customers and users expect their problems to be solved as quickly and easily as possible. Only a supporter who has all information and dependencies available at his fingertips can meet this demand.
With Incident Management software with SAP integration, we bring SAP know-how to your service desk. You benefit from in-depth information on ticket-level as well as AI-supported automation for fast resolution of SAP and non-SAP incidents.
Incident Management for SAP increases your response time in support.
IT Support meets SAP
Discover Incident Management for SAP
IT and SAP, in most companies these areas are strictly separated. However, when it comes to support, users don't care who is responsible. They expect quick and uncomplicated help from a single source.
Incident Management for SAP brings SAP expertise to your service desk.
FRANZ HILTSCHER
"Our service management software with SAP integration is characterized by rapid implementation and intuitive usability. Time-consuming and expensive SAP consulting projects are no longer needed."
Dr. BERND KAPPESSER
"With our modular portfolio for integration and automation of SAP operations and ITSM processes, we create lasting advantages for SAP customers: significant time and cost savings, streamlined workflows, optimized services and overall increased customer satisfaction."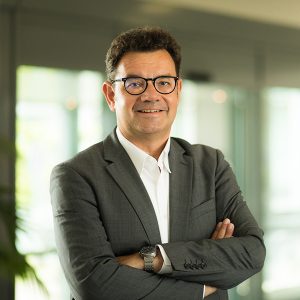 DANIELE DI CROCE
"Our Software with SAP integration combines REALTECH's unique know-how from more than 25 years in IT service management and SAP innovation. Our software products unite IT and SAP teams on a technological level and simplify cross-departmental collaboration."