We integrate your ITSM Processes with SAP
quick and easy
Cooperation between the IT department and SAP Basis is rarely easy. It is almost as if they speak different languages. By technically integrating your IT Service Management (ITSM) and SAP processes, you close the gap between the two worlds and promote cross-departmental collaboration.
Software with SAP integration from REALTECH enables you to minimize manual coordination, automate complex processes and avoid media discontinuities. The result are streamlined workflows, faster response times, optimized service delivery and overall higher customer satisfaction.
REALTECH Service Management
The Service Management Platform for SAP
Discover REALTECH Service Management, the service management platform for SAP customers. Thanks to its extensive monitoring and discovery capabilities, you have your entire IT and SAP infrastructure in view at the touch of a button. Additional SAP-specific features enable you to provide excellent support for your SAP users.
Integrate your ITSM processes with SAP
Change Management Software
Incident Management Software
Configuration Management Software
ITSM for SAP – rapid implementation, intuitive usability
Innovations in SAP operations are usually accompanied by costly and consulting-intensive implementation projects, not so with REALTECH. Our software with SAP integration can be implemented quickly, is intuitive to use and can be easily integrated into existing infrastructures. Costly consulting projects are no longer necessary.
Uniting ITSM and SAP – with REALTECH!
IT department and SAP Basis – in most companies, these two units are separated in terms of personnel and technology. However, both work towards the same goal: Growing business success and the ongoing optimization of digital services. So why separating them?
We are convinced: That's not the way to go! With our products with SAP-Integration REALTECH provides intuitive and easy to implement software to seamlessly integrate ITSM processes and SAP operations. Unite ITSM with SAP, boost your services and increase time and cost efficiency.
Dr. BERND KAPPESSER
"With our modular portfolio for integration and automation of SAP operations and ITSM processes, we create lasting advantages for SAP customers: significant time and cost savings, streamlined workflows, optimized services and overall increased customer satisfaction."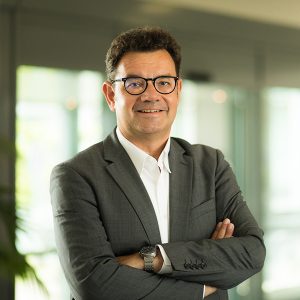 DANIELE DI CROCE
"Our Software with SAP integration combines REALTECH's unique know-how from more than 25 years in IT service management and SAP innovation. Our software products unite IT and SAP teams on a technological level and simplify cross-departmental collaboration."
FRANZ HILTSCHER
"Our service management software with SAP integration is characterized by rapid implementation and intuitive usability. Time-consuming and expensive SAP consulting projects are no longer needed."