Success Story Aon
Smart monitoring and control of IT services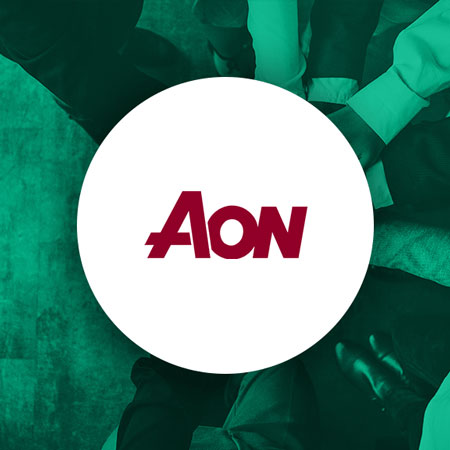 A business-critical application stops and suddenly nothing works. What happened? The IT experts suspect a software error and begin their analysis. At first, only one thing is certain: business is severely impacted. Only hours later does it come out – a defective fax server has caused the outage.
Such scenarios can be avoided if employees have an overview of the dependencies and status of all services in the company at all times. However, this transparency is difficult to achieve. At Aon, for example, a single server serves up to seven services. This complex dependency between hardware and services impacts IT system availability and business operations. And troubleshooting failures is difficult.
"It becomes especially time-consuming when relevant data is distributed across different IT management tools," says Michael Brueggemann, IT Service Manager at Aon. He was therefore looking for a central service monitoring tool for all IT services. "So that we can see at any time and without specialists what is behind a defective process – and possibly still prevent impending failures in good time."
Which provider offers the best solution? Michael Brueggemann and his team took a close look at the market. "From our point of view, REALTECH has a clear unique selling proposition compared to competitors, because the monitoring solution is unrivaled in terms of its range of functions and its ability to display complex IT services."
Since 2012, Aon has been using the IT Service Management solution theGuard! Business Service Manager and a Configuration Management Database (CMDB) from REALTECH. The software and the intelligent database uniformly map the entire business processes and their dependency on individual IT components. Detailed dashboards and meaningful reporting provide a complete view of the entire IT infrastructure. The causes of faults are found and rectified in no time at all. If a service fails, it restarts automatically – without the intervention of IT experts.
Since IT-based services are becoming increasingly important in the age of digitization, company-wide reporting is particularly important to Aon. The team therefore continuously expanded the solution landscape together with the experts from REALTECH. One milestone in 2017 was the implementation of dot4. The cloud solution for IT Service Management simplifies the collection and exchange of information with systems at different locations. Both centrally and locally, dot4 enables important standard evaluations. With just a few clicks, valuable insights can be gained quickly and easily.
Aon is currently going one step further in terms of innovation: the transformation of Service Management into the digital age with Artificial Intelligence (AI). Here, too, the expertise of long-standing partner REALTECH comes into play.
"The cloud and disruptive technologies such as Artificial Intelligence are opening up entirely new opportunities for optimization and automation", says Michael Brueggemann. "To exploit the opportunities, we are working closely with REALTECH to develop a vision of how today's organizational structures can be supported even better by services. Central control and end-to-end monitoring are two very important aspects of this."
One goal in particular is to be able to identify disruptions when they are just beginning to occur. "Together with REALTECH, we are implementing cloud-based monitoring that uses Artificial Intelligence to forecast the future state of our systems", says Aon's Director of IT Services. This is particularly important for mission-critical service-based IT processes across different applications and systems. Ideally, they should not be impaired at all in the future because indications of potential performance bottlenecks and sources of errors are provided at an early stage.
"The solution, in combination with the CMDB, forms the basis for agile Service Management of the future", says Michael Brueggemann.
How can services in complex IT and server structures be securely monitored centrally and critical dependencies identified at an early stage? The insurance broker Aon has found a way. With solutions from REALTECH, the company intelligently prevents disruptions, failures, and unnecessary costs.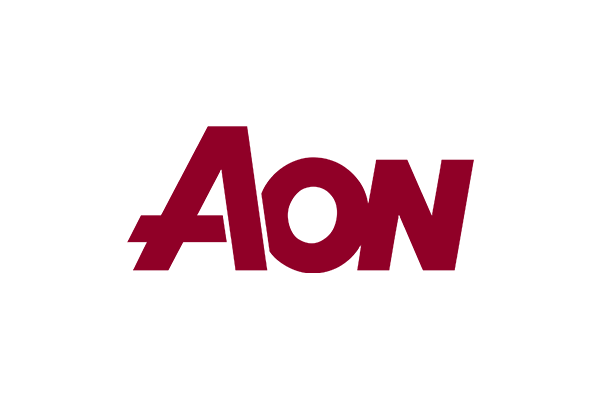 Aon
Aon is a leading global consulting and services company offering a wide range of risk, retirement, employee development and health solutions. It is based on extensive knowledge of risks, opportunities and potential. 50,000 qualified employees in 120 countries – including around 1,650 at twelve locations in Germany – are committed to this.
Functioning IT services are absolutely critical to our success. With REALTECH solutions, we create almost complete transparency – through monitoring, reports and real-time dashboards that can be tailored to our changing needs. This allows us to see at a glance where there are inefficiencies, risks, and sources of error, and also to reliably plan our budgets and investments based on clear key figures.
Michael Brueggemann
Director IT Services / Infrastructure, Regional Service Manager, Aon Holding Deutschland GmbH