Success Story Microsoft
Automated processes in SAP Change and Transport Management
The processes in the SAP systems were over 15 years old and could no longer adequately support the business. Andy Van Inwegen, Project Manager at Microsoft, reports, "Our processes were designed purely for security and ultimately were no longer fast enough." Software and hardware inevitably reached their limits. Microsoft therefore decided to change its SAP landscape. Until then, Microsoft had operated all SAP processes in 4-system landscapes, consisting of development, quality assurance, test and production systems. All changes, functional developments, tests and troubleshooting were carried out in these systems. Many software developments therefore took place unscheduled and sometimes under time pressure. As a result, there were repeated delays, overruns or incomplete releases. The risk of errors was correspondingly high. As a result, IT became too slow to meet the company's requirements.
The days when the introduction of a Change and Process Management tool in SAP landscapes took many months or even years are over. Microsoft also took advantage of this. The software group implemented REALTECH's modular SmartChange solution in a very short time and has since been able to better plan, implement, and manage changes and functional enhancements in its SAP landscapes. ven the alignment and synchronization of parallel development systems is easier.
Microsoft obtained support from the modular REALTECH software solution SmartChange. One of the modules of this solution, Synchronization Management, now takes care of the automated synchronization of the two development systems that are operated in parallel; from DEV 1 to DEV 2, the synchronization takes place almost daily, and vice versa in a three-month cycle. In the SAP ERP landscape alone, up to 1,000 changes or change requests occur each quarter.
Synchronization Management reliably analyzes all workbench and customizing objects that leave the development system in the maintenance landscape by releasing and exporting a transport request. It then automatically categorizes them into "non-critical" and "critical" objects – depending on whether they can be easily synchronized via a transport from the maintenance landscape to the release landscape or whether a manual synchronization must be performed in the release landscape. Microsoft can combine non-critical objects in a synchronization request for automatic reconciliation. For objects that need to be synchronized manually, the solution holds delta views for quick reconciliation. Microsoft was excited about the ability to conveniently and easily compare the code in DEV1 and DEV2 line by line.
This allows Microsoft to run the two development systems comfortably, securely and, most importantly, in parallel. At the same time, maintenance operations with their short-term corrections are decoupled from the longer-term developments for a new release. Development staff can work on a new release, for example, without jeopardizing the availability of productive SAP systems. In addition, errors corrected in maintenance mode are not reintroduced into the production system during the subsequent release rollout. Van Inwegen: "Through automation, we were able to synchronize 95% of our maintenance items into our project landscape."
Microsoft has transformed its SAP landscape and adapted it to changing market requirements. It relaunched SAP processes that were more than 15 years old and, with the help of modules from REALTECH's SmartChange solution that were introduced in just a few months, automated SAP Change and Transport Management and defined and standardized processes across the company.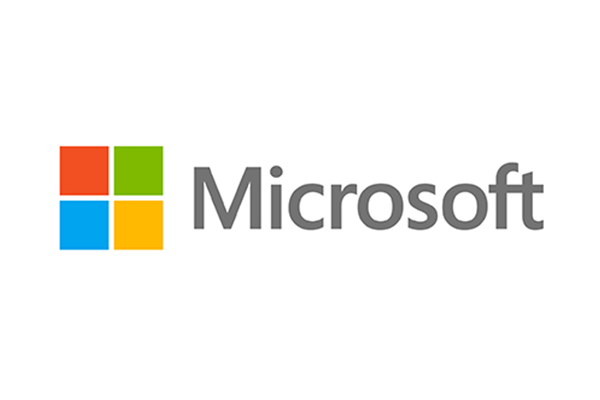 Microsoft
Microsoft Corporation is a multinational corporation headquartered in Redmond, Washington (USA) that develops, manufactures, licenses, and supports computer software, consumer electronics, and personal computers as well as services.
With SmartChange from REALTECH, we were able to significantly increase the security and quality of changes to SAP systems in a very short time, while at the same time avoiding risks to productive operations and unnecessary additional work. In addition, all changes and activities are documented and can be traced at any time. This way, we are productive with certainty.
Andy Van Inwegen, Project Manager, Microsoft