Success Stories
How our customers benefit from SmartChange
Cost savings by automating all software changes
Since 2002, REALTECH's Transport Management is in use at ANDREAS STIHL AG & Co. KG. The SAP add-on, which can be implemented quickly and is easy to handle, automates all software changes within a complex, heterogeneous, multinational SAP landscape. This has not only led to direct and ongoing cost savings, but also to more efficient, transparent and secure SAP operations, both immediately and in the long term. Stephan Walter, IT Basic Technology Team at STIHL: "We can look back on a very good collaboration with short communication lines. Specific adjustments can also always be implemented quickly. We are continuing to rely on SmartChange Transport Management from REALTECH in our current SAP transformation process as well."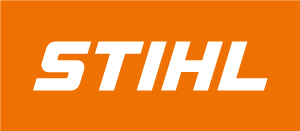 STIHL Group
The STIHL Group develops, manufactures, and distributes outdoor power equipment for forestry, agriculture, landscaping, construction, and discerning consumers. The product range is complemented by digital solutions and services. The products are sold to end users through authorized servicing dealers and through STIHL's own online shops, which are slated for international expansion in the years ahead. The STIHL Group's sales network consists of 42 sales and marketing companies, approximately 120 importers, and more than 55,000 independent, authorized dealers in over 160 countries. The Group has manufacturing operations around the world in seven countries: Germany, the U.S., Brazil, Switzerland, Austria, China, and the Philippines. STIHL has been the world's best-selling chainsaw brand since 1971.
To the customer's website

C&A
With more than 1,400 stores and around 31,000 employees in 18 European countries, C&A is one of the leading fashion companies in Europe.
C&A Services is the company's central IT service provider in Europe.
To the customer's website
Relieve of the SAP Basis teams by automated processes
"For several three-tier ABAP system landscapes, we have been using the Transport Manager (TM) for years", explains Polina Klibanova, SAP Basis Administrator at C&A Services. "With the conversion to SAP S/4HANA, we wanted to connect the new systems to the TM as well." The advantages are obvious: automated processes relieve the SAP Basis teams, overtakers and collisions are avoided, while all transports are traceable and documented in an audit-proof manner.
Transparent, efficient and secure SAP changes
Gebr. Heinemann SE & Co. KG uses the SmartChange Transport Management module in a complex SAP landscape with about 40 SAP instances. The customer sees the great added value in the fact that the software enables him to centrally control authorizations and, in particular, project-related transports in a simplified manner. This creates transparency, increases efficiency and security of SAP changes, and thus reduces costs. Another plus for the customer acquired in 2013: "The REALTECH solution is also indispensable for system copies."

Gebr. Heinemann SE & Co. KG
As one of the most important players in the global travel retail market, Gebr. Heinemann SE & Co. KG operates Duty Free and Travel Value Shops, brand boutiques and concept stores managed under license at international airports, as well as stores at border crossings and on board cruise ships. It also supplies airports, airlines, ferry and cruise ships as well as border stores worldwide with a constantly growing range of international branded goods.
To the customer's website