Success Story MAN
More productivity for transport specialists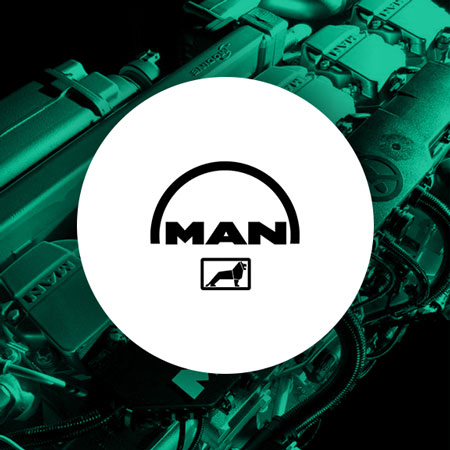 "Along with our application landscape, the volume and complexity of SAP transports have grown exponentially in recent years as well," reports Jürgen Wagner, SAP Administrator at MAN: "For a long time, we distributed changes using the standard SAP tool TMS. But that required numerous manual interventions. Every transport request went through SAP Basis Administration. Our workload was getting out of hand. During hot periods, we had to assign an employee completely to the transport system."
"Direct contact with REALTECH development was established at a trade fair by an SAP employee. After a detailed product inspection at REALTECH, the choice fell on the Transport Manager, as it had all the essential performance features. In addition, the REALTECH developers took several of our individual requirements into account, and further enhancement requests were included in future release planning," reports Jürgen Wagner, referring to the simple and correspondingly cost-effective installation: "Thanks to the exemplary documentation, the Transport Manager could be implemented completely on our own."
Since the beginning of 2002, all SAP transport requests from developers or users at MAN Nutzfahrzeuge AG have run directly through the Transport Manager. Based on complex distribution scenarios, the solution automatically distributes all software changes in currently five transport landscapes to the various development, consolidation and production systems and their total of around 65 clients. Three further transport landscapes are already awaiting installation. Intervention by the base administrators is only required in the event of unusual or problematic transports.
"The REALTECH solution has massively relieved us of routine tasks. The volume of e-mail and telephone inquiries has also dropped drastically. The entire transport process can be handled during normal office hours. This means that we can now concentrate consistently on productive core tasks," reports Jürgen Wagner, emphasizing the high level of acceptance of Transport Manager throughout the company: "Colleagues appreciate the fact that they can now commission transports much more flexibly and independently of the resources of the SAP base."
In addition, the REALTECH solution has also significantly increased security against unplanned system failures. Jürgen Wagner: "Based on an individually configured authorization system, Transport Manager automatically obtains all necessary approvals before distributing changes. In addition, the solution automatically checks all pending transport requests for potentially critical objects. So-called version overtakers no longer stand a chance. Thanks to the good contacts with REALTECH's development department and the company's own development know-how, the few problems that have occurred so far have always been solved by the company itself, so that so far no call to REALTECH support has been necessary. That says everything about how reliably Transport Manager works."

MAN
Reliable and state-of-the-art transport solutions for local and long-distance traffic have always been the métier of MAN Nutzfahrzeuge AG. But as one of Europe's leading manufacturers of trucks and buses, MAN also relies on stable leading manufacturers of trucks and buses, is also dependent on stable, safe and automated transports.
The REALTECH solution for automated transportation has proven itself directly in our day-to-day practice of SAP Basis administration. The workload reduction is enormous. The previously very large manual effort for distributing software changes has tended towards zero since the introduction of Transport Manager. At the same time, we have reduced to a minimum the risk of system failures resulting from uncontrolled SAP transports.
Jürgen Wagner, SAP-Administrator at MAN Nutzfahrzeuge AG