CMDB for SAP Solution Manager
By integrating our CMDB into SAP Solution Manager, you create an optimized data basis for your ITSM processes in SAP. You get instant access to all relevant infrastructure information – including information that is not normally provided in SAP.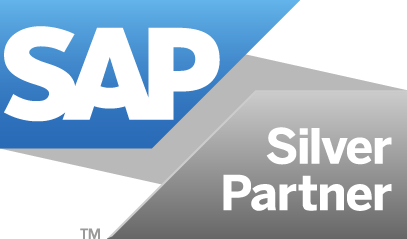 REALTECH CMDB and SAP Solution Manager
By integrating SmartCMDB into SAP Solution Manager, IT support staff can obtain all the information they need to analyze tickets at a glance. This is because a lot of additional information is often required to process tickets correctly, which SAP Solution Manager alone cannot reflect.
Information about the entire infrastructure (SAP and non-SAP) is integrated and made easily accessible to the IT supporter. Using detailed graphical relationship overviews, the supporter can view associated information at the touch of a button – deep diving made easy.
This can include information within the SAP landscape as well as systems beyond the SAP landscape. In addition to pure IT infrastructure (servers, PCs/notebooks, printers, virtualization, network devices, smartphones, tablets, etc.), this can also include components that are now the focus of IT support or enterprise support as part of digitization. In retail, for example, cash registers, scales, refrigeration equipment, and in industry actuators/sensors, robots or machines play a role here.
Optimize ITSM processes in SAP Solution Manager
The integration of a powerful and comprehensive CMDB in SAP Solution Manager (SolMan) solves the problem of missing information when processing tickets in IT support.
Furthermore, the CMDB allows SolMan to be used as a comprehensive ITSM tool for the entire IT: The integration provides the user with a transparent database that comprehensively maps both the non-SAP systems in the SAP landscape and the rest of IT. The transfer of information is ensured via an interface of the SmartCMDB to SolMan.